NEW DATES: March 25 – May 20, 2023

Application Open
Now Open
Deadline
Feb. 24 (EXTENDED)
2023 Theme: Representation Matters: AAPI Past, Present Future
Explore topics of professional development, leadership, community development, and advocacy through the lessons of Asian folklore (past), AAPI role models and advocates of today (present), and the up-and-coming leaders of tomorrow (future).
No matter when or where, by seeing ourselves represented in the stories of long ago or in the media of today, we are empowered to acknowledge that we belong, we take up space, and we can be leaders and advocates for future generations.
*Note: you do NOT have to be of AAPI descent to participate in the program.
Program Overview
For over the last decade, OCA's mentorship program has helped to ensure that students are career and community ready. The program is open to individuals who fit in four categories: high school, undergraduate, graduate, and newly graduated young professionals. During the three-month program, students will take part in workshops, hear from special guest speakers, and be paired up with mentors in order to develop and learn valuable insights related to career, service, and even life skills. After completing the program, mentees will graduate and can be placed into OCA's various boards so they can continue building on their leadership skills and also contribute to making an impact on the community.
We are also excited to announce that this year's Mentee Social will be a WE BRIDGE Music Festival and Expo activity. WE BRIDGE – a new two-day music fest (headlined by popular K-Pop band Enhypen) and three-day exposition celebrating Asian entertainment and culture – will be taking place in Las Vegas this April, and OCA Las Vegas is a proud partner of the event.
In addition, OCA's 50th anniversary and national convention will be held in Washington D.C. from July 13 – 15, 2023 and all mentees who graduate from the 2023 Mentorship Program will receive free admission (travel expenses will be covered based on need).
If you have any questions, please reach out to ylc@ocalasvegas.org
WORKSHOPS & EVENTS:
Students will be asked to attend the following workshops and events focused on various topics and with a range of guest speakers. Lunch will be provided.
Time and Location: 11am – 1pm @ UNLV (Exact Classroom TBD)
Sat, Mar. 25th: Orientation & Opening Reception (overview of OCA, the mentorship program, and ice breakers)
Sat, Apr. 1st (Workshop #1): Personal Development, Leadership & Mental Health
Sat, Apr. 15th (Workshop #2): Professional Development & Networking
Sat, Apr. 22th (Mentee Social): WE BRIDGE Music Festival and Expo Activity
Sat, Apr. 29th (Workshop #3): Community Development & Advocacy (Part 1: Immediate Communities)
Sat, May 6th (Workshop #4): Community Development & Advocacy (Part 2: Outreach)
Sat, May 20th: Mentorship Program Graduation Celebration
MENTORSHIP:
When applying to the program, mentees will be asked to detail their passions and career interests. Based on these responses, OCA Las Vegas will connect them with mentors accordingly. These mentors are working professionals and leaders in the Las Vegas community who will provide guidance, insight, and first-hand experience for students to understand pathways to their future and careers. Mentees and their mentors will schedule virtual discussions throughout the program period, with the goal of continuing this mentor/mentee relationship even beyond graduation.
Note: Mentors do NOT need to be Asian American or Pacific Islander descent to participate.
*If you are an individual that would like to serve as a mentor to our 2023 mentees, please fill out this form.
OTHER PROJECTS:
In addition to attending workshops, mentees will be asked to complete a fun and easy reflection assignment that will help them prepare for the workshop discussions. Additionally, mentees may be asked to assist in OCA Las Vegas community projects and events.
BECOMING A BOARD MEMBER:
After graduating from the mentorship program, the journey does not end there! Mentees will have the option of furthering their leadership experience and become appointed to one of two OCA LV boards:
OCA Las Vegas Youth Leadership Committee (high school & college students and young professional)
OCA Las Vegas Board (graduating Youth Leadership Committee member)
Program Eligibility
High school, college students (both undergraduate and graduate), or young professionals who have just graduated from college.
Students must currently be attending or must have recently graduated from a school in the Greater Las Vegas area.
Any major or interest of study is welcome to apply.
Applicants do not need to be of Asian American and Pacific Islander descent.
Individuals who are driven to become community leaders, motivated to learn, and wanting to build on personal and professional development.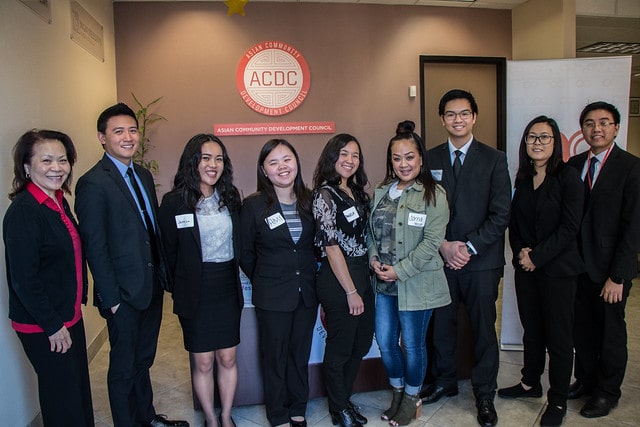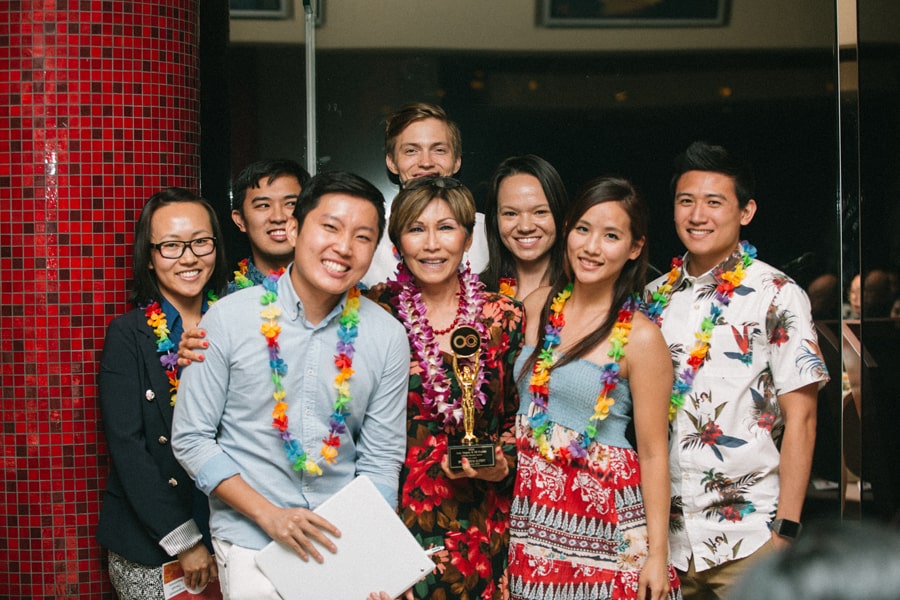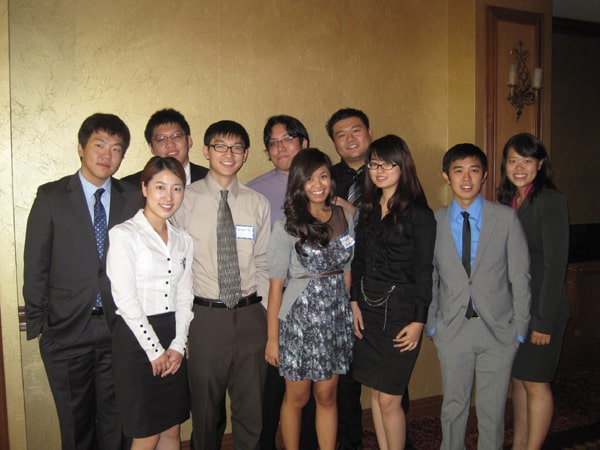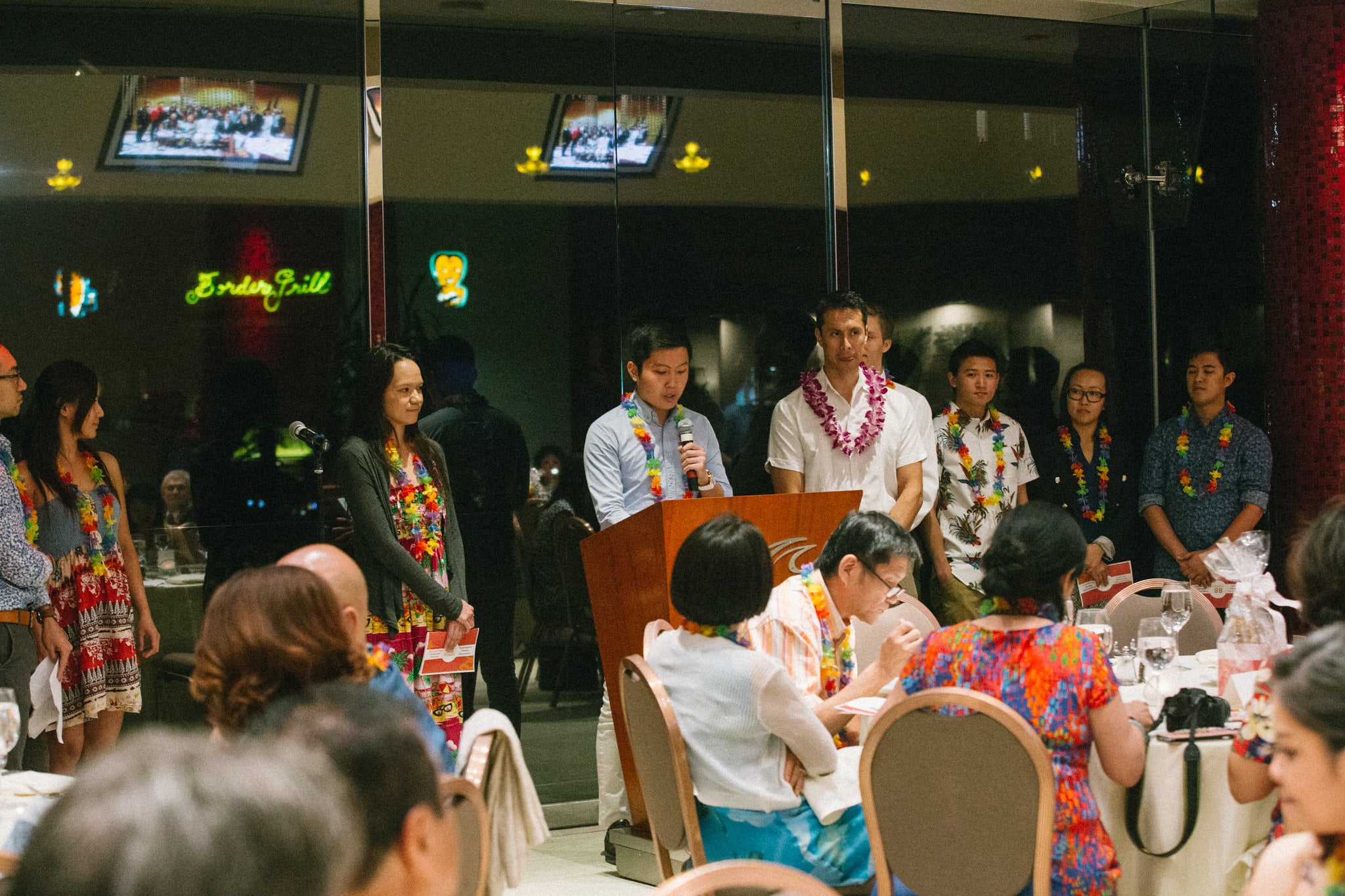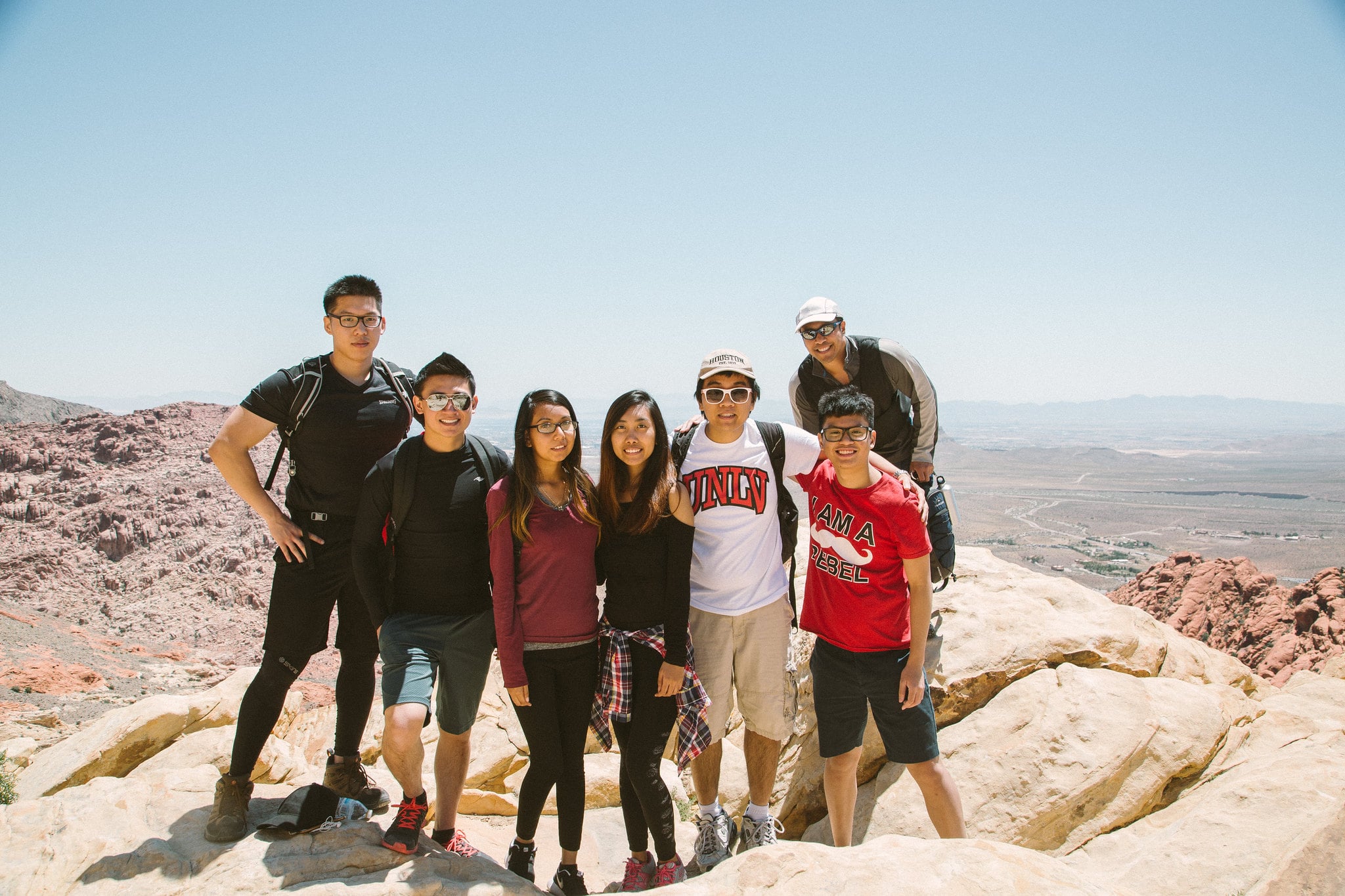 Majors of Previous Mentees
Building Next Gen Leaders Since 2010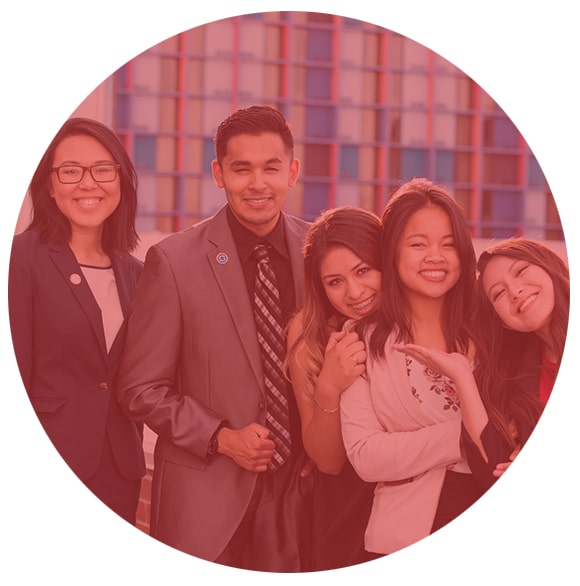 10+ years building leaders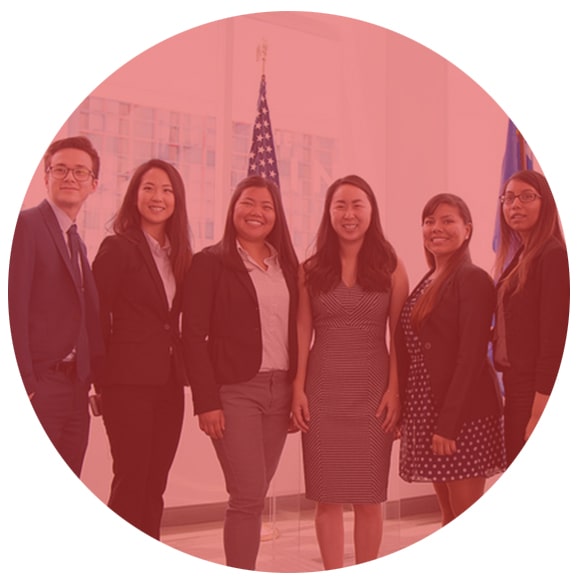 60+ Mentees Graduated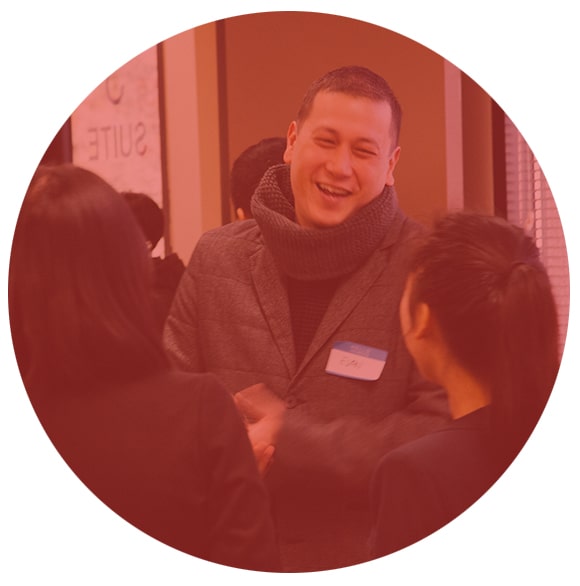 90+ Mentors Participated
From Past Mentees
"Something that I've really taken from both of my mentors and the program was to say yes to any opportunity. In the beginning it was a no, but I gradually learned to take risks for opportunities."
– Mentee, 2018
"I learned how to prioritize and balance work with my personal life through my mentors and the workshops in the program."
– Mentee, 2016
"The mentors that I was connected to, have changed my view and pathway of my career that I could never have learn in school. After the mentorship program, they are always people that I rely on for guidance."
– Mentee, 2014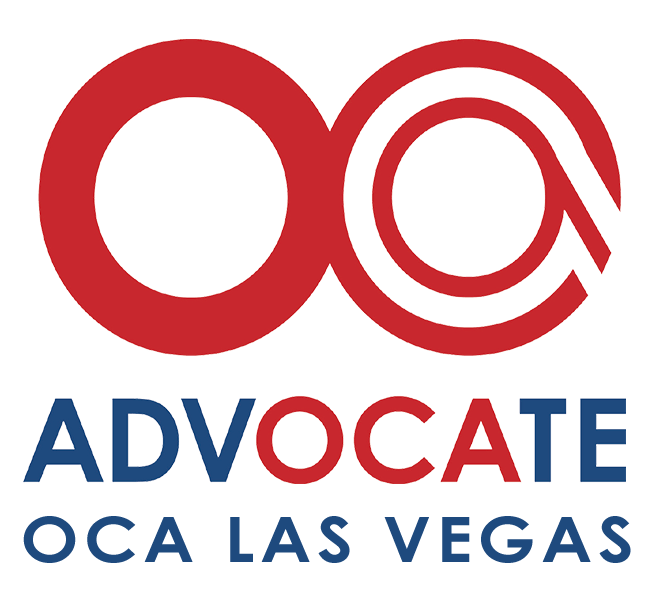 About OCA Las Vegas
The mission of OCA Las Vegas is to provide support and empower Asian Americans and Pacific Islanders (AAPI) to find our voice and identity while making positive changes in the community. Our vision is to become the organization of choice and to create a thriving and engaged community of AAPI leaders for the next generation.